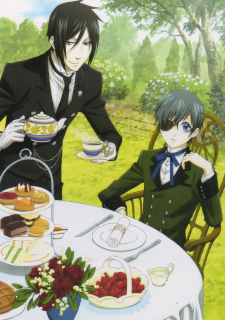 Studio Pierrot revealed on Tuesday that animator and character designer Minako Shiba has died. The studio did not disclose the date or cause of death.
Shiba was born on February 15, 1971, in Kanagawa Prefecture, Japan. She was a fan of video games and aimed to work in the industry but turned to animation, joining J.C.Staff after graduating from Gakkou Houjin Chiyoda Gakuen's animation department. Shiba joined Studio C-Zoo alongside Yukiko Ban and Tatsuya Oka in 2009.
Her credits in the anime industry include character design on .hack//Sign and Kuroshitsuji, and animation direction on the Yowamushi Pedal series and D.Gray-man. She was an animation director and designed characters for Noir, Tsubasa Chronicle and its second season, and Kuroshitsuji II.
She served as an animation director on Dr. Stone and was the chief animation director and character designer for Hypnosis Mic: Division Rap Battle - Rhyme Anima shortly before her death.