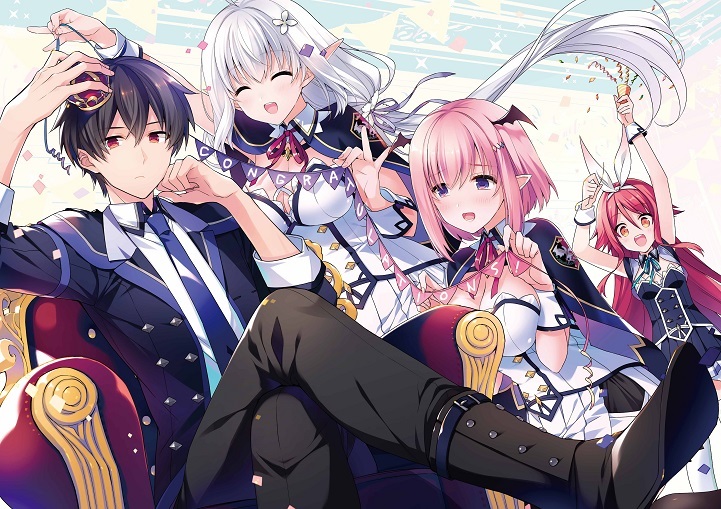 The Light Novel Expo event announced on Saturday that an anime adaptation of Myoujin Katou's Shijou Saikyou no Daimaou, Murabito A ni Tensei suru (The Greatest Demon Lord is Reborn as a Typical Nobody) light novel is in production. Original illustrator Hayasakura Mizuno drew an illustration to commemorate the announcement (pictured above).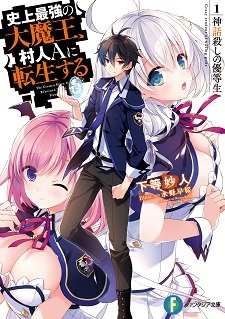 Synopsis
When being mediocre is the best-case scenario.
As the most powerful entity of all time, the Demon Lord Varvatos thinks life is a big fat snore. When he takes matters into his own hands and decides to reincarnate, he calibrates his magical strength to be perfectly average. But there is no way he could have predicted that everyone in the modern world would be weak as hell, which means he is totally overpowered once again! Reborn under the name Ard, he has ladies fawning over him, the royal family begging him to become the next king, and an ex-minion insisting on killing him?! But Ard has a one-track mind, and he won't stop at anything to achieve his ultimate goal! (Source: Yen Press)
Katou began writing the action fantasy series on the Shousetsuka ni Narou website in August 2018. Kadokawa began printing the novel with illustrations by Mizuno under its Fantasia Bunko label the following May. The seventh volume and the first side story volume shipped on November 20 and January 18, respectively. The eighth volume is planned for an April 20 release. The light novel has a cumulative 250,000 copies of its volumes in print.
A manga adaptation by Misuho Kotoba has been serialized in Big Gangan since February 2019. Square Enix published the fourth volume on February 25.
Yen Press licensed the light novel in English in March 2019 and released the fifth volume on February 23. The sixth volume is scheduled to be released on June 22.
Novel special site: https://fantasiabunko.jp/sp/201805shijyosaikyo/
Manga adaptation special site: https://magazine.jp.square-enix.com/biggangan/introduction/murabitoa/
Source: Dengeki Online