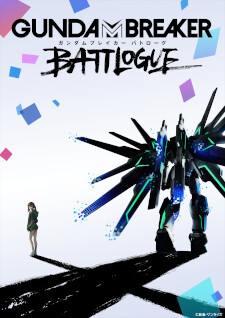 Bandai Namco Group announced a six-episode Gundam anime series on Tuesday as part of its new media mix project Gundam Breaker: Battlogue. The company "aims to strengthen the connection" between its Gundam Breaker video game series and Gunpla (Gundam plastic model) releases with the project, which launches this summer.
The Gundam Breaker: Battlogue anime will premiere this fall on Gundam Channel in Japan and Gundam.info overseas.
Staff
Original Creator: Hajime Yatate, Yoshiyuki Tomino
Director: Masami Oobari (Gundam Build Fighters: Battlogue)
Mechanical Design: Kunio Okawara (Mobile Suit Gundam Wing), Kanetake Ebikawa (Full Metal Panic!), Koutarou Andou (Studio GS), Kyouryuu Kuramochi (Kamen Rider Den-O), Kyoshi Takigawa (Kidou Senshi Z Gundam Define), Naohiro Washio (Gundam Build Divers)
Planning, Production: Sunrise
Gundam Breaker is a Gunpla-focused game released for the Playstation 3 in June 2013 and later for the Playstation Vita that October. When Gundam Breaker Mobile (released outside of Japan as Gundam Battle: Gunpla Warfare) launched in July 2019 for iOS and Android devices, it became the first mobile Gundam game available in North America.
Official site: http://g-bb.net/
Official Twitter: @ggame_gbm
Source: Gundam.info