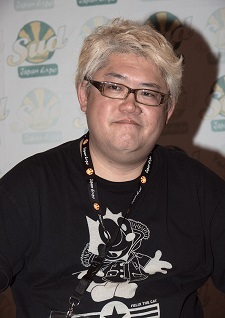 Director Osamu Kobayashi died on Saturday after a two-year battle with kidney cancer. He was 57 years old.
Kobayashi's death was revealed through a post on his Twitter reading, "I left for heaven. I have been fighting kidney cancer for two years but unfortunately I am exhausted. I regret that there were still things that I would have liked to do and works that I would have liked to make. Surely I will be reborn again and produce great works. Adios from the eternal 23 year old."
Kobayashi was born in January 1964 in Tokyo. After graduating high school, he began his career as a designer and manga artist before diving into animation. He was best known as the writer and director of Beck and Paradise Kiss. Kobayashi also directed episodes of anime series such as Tengen Toppa Gurren Lagann, Naruto: Shippuuden, Dororo, Kemonozume, and Lupin III: Part IV.
Kobayashi's older brother, Makoto Kobayashi, also works in the anime industry. He is the original creator and director of the Dragon's Heaven original video anime, and did mechanical designs for Steamboy, Final Fantasy: Unlimited, and Samurai 7.
Source: Oricon News