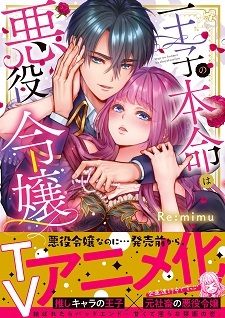 ComicFesta announced an anime adaptation of Re:mimu's Ouji no Honmei wa Akuyaku Reijou adult web manga on Tuesday.
Synopsis
"You're my fiancé, so it's only natural that we do this tonight." He kisses me deeply and devours my whole body... My first sweet kiss on my first night of reincarnation.
Office worker dies from overworking and gets reincarnated as the villain in her favorite otome game. Will she be able to keep her fiance or will she lose him to the protagonist? (Source: Coolmic, edited)
Re:mimu began publishing the adult manga through the TL Screamo label on ComicFesta last December. Suiseisha will publish the first compiled volume on July 18. WWWave Corporation's Coolmic platform published the manga in English under the title Game World Reincarnation: Sex on the First Night.
Source: animate Times