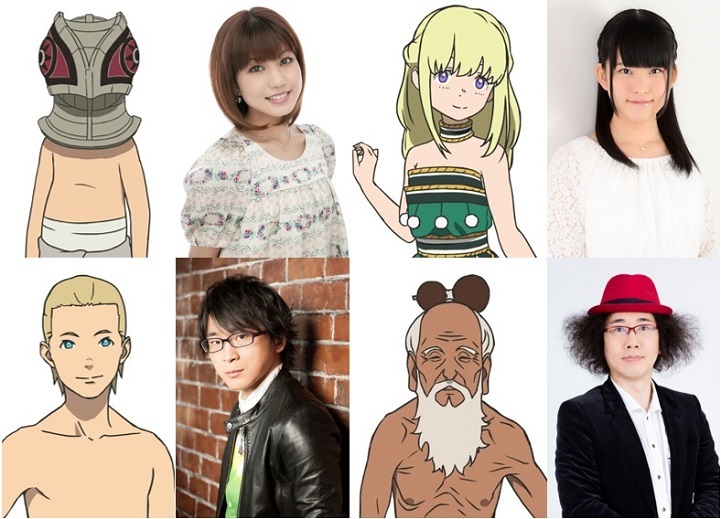 The official website of the Fumetsu no Anata e (To Your Eternity) television anime announced four supporting cast members on Monday (pictured above). The new characters will appear in the anime series beginning episode seven on May 24.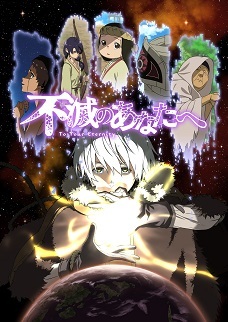 Cast
Gugu: Ryouko Shiraishi (Piano no Mori (TV))
Rean: Manaka Iwami (Kujira no Kora wa Sajou ni Utau)
Shin: Atsushi Abe (Hinomaruzumou)
Booze Man: Kentarou Tone (Utawarerumono: Itsuwari no Kamen)
The television anime adapting Yoshitoki Ooima's supernatural fantasy manga began airing on April 12 and will run for 20 episodes. Crunchyroll is simulcasting the anime as it airs in Japan.
Masahiko Murata (Baby Steps, Tsukumogami Kashimasu) is helming the anime at Brain's Base (Natsume Yuujinchou, Kyokou Suiri). Shinzou Fujita (Soredemo Sekai wa Utsukushii) is in charge of the series composition.
Koji Yabuno (Uchuu Kyoudai) is designing the characters, Ryou Kawasaki (Shoukoku no Altair) is composing the music. NHK and its subdivision NHK Enterprises are credited for production.
Weekly Shounen Magazine began serializing the manga in November 2016. Kodansha published the 15th volume on April 15. Fumetsu no Anata e has a cumulative 3 million copies of its volumes in circulation.
Kodansha USA licensed the manga in English in 2017 and simulpublishes new chapters with the Japanese release. The 13th volume shipped on December 8 last year, with the 14th volume planned for release on June 22.
Source: Anime! Anime!