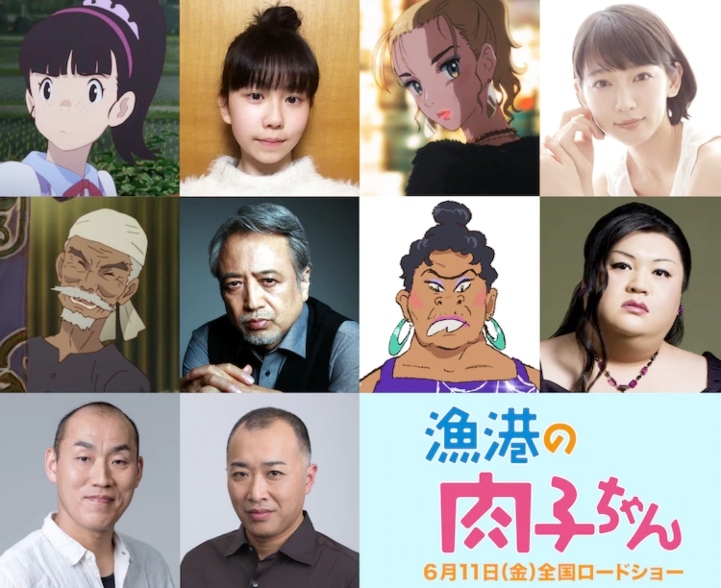 The official website of the Gyokou no Nikuko-chan (Nikuko of the Fishing Harbor) anime film announced six supporting cast members on Saturday. The film is scheduled to open in theaters on June 11.
Cast
Miu: Riho Yoshioka (Sora no Aosa wo Shiru Hito yo)
Daricia: Matsuko Deluxe
Maria: Izumi Ishii
Sassan: Ikuji Nakajima
Actors Atsushi Yamanishi and Yuuichi Yasoda are also a part of the cast as unannounced characters.
Ayumu Watanabe (Kaijuu no Kodomo) is directing the film at Studio 4°C. Satomi Ooshima (Hataraki Man) is penning the script, and Kenichi Konishi (Tokyo Godfather) is the character designer and chief animation director.
Gyokou no Nikuko-chan adapts Kanako Nishi's slice of life drama novel, which published under Gentosha Bunko in August 2011.
Source: animate Times