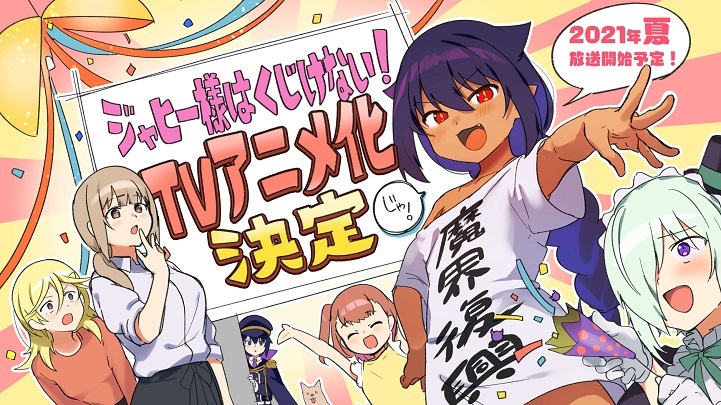 Square Enix opened an official website for a television anime adaptation of Wakame Konbu's Jahy-sama wa Kujikenai! (The Great Jahy Will Not Be Defeated!) manga on Friday. The anime series will premiere in Summer 2021. Konbu drew an illustration to commemorate the announcement (pictured above).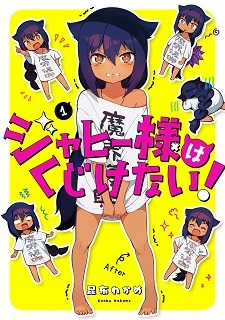 Synopsis
Once respected as the Demon Realm's second greatest authority, the Demon King's aide, Jahy, ruled her subjects with fear. But when a magical girl attacks and destroys a mystic gem containing massive power, the Demon Realm is destroyed.
Although she survives, Jahy has lost almost all of her powers and finds herself stranded in the human world with a childlike appearance. In order to gather more mystic gems so that she can permanently restore both her original form and the Demon Realm, Jahy will have to adjust to her new life and deal with everyday problems that she has never experienced before. From working to pay for living expenses to arguing with her landlord whenever her rent is late, the great Jahy will not be discouraged! [Written by MAL Rewrite]
Monthly Gangan Joker began serializing the supernatural sitcom manga in August 2017. Square Enix published the sixth volume last April. The publisher licensed the manga in English under its Manga & Books imprint in November 2019 and plans to release the first volume on July 13.
Official site: http://jahysama-anime.com/
Official Twitter: @jahysama_anime
Manga official site: https://magazine.jp.square-enix.com/joker/series/jahysama/
Source: Anime! Anime!