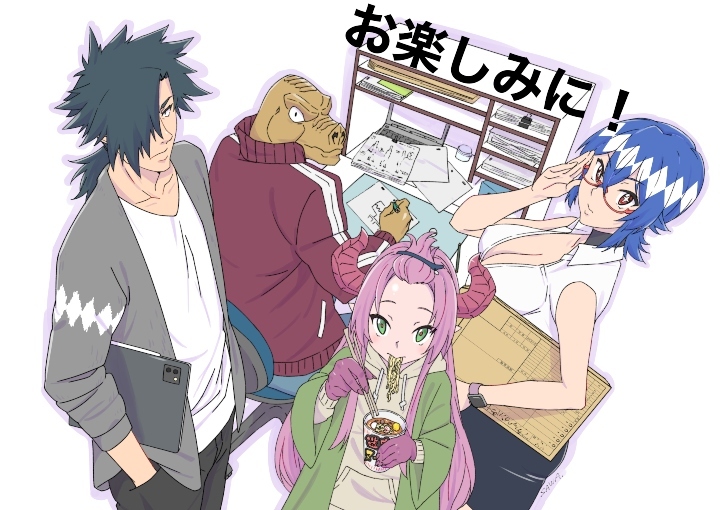 The official website of the television anime adapting Youhei Yasumura's Meikyuu Black Company (The Dungeon of Black Company) manga revealed supporting cast, staff, opening theme artist, a second promotional video, and an illustration commemorating the release of the second promo on Saturday (pictured above). The comedy fantasy anime series will premiere on BS NTV, ABC TV, and Tokyo MX in July 2021, among other stations. d Anime Store will also stream the series.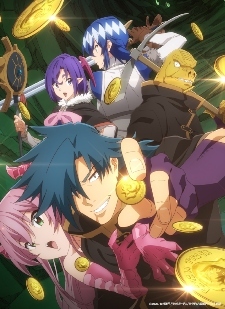 Cast
Shia: Megumi Toda (New Game!)
Ranga: M.A.O (Mao Ichimichi) (Hachi-nan tte, Sore wa Nai deshou!)
Meikyuu Ari A: Yoshitsugu Matsuoka (Maoujou de Oyasumi)
Staff
Assistant Director: Yuushi Ibe (Tanaka-kun wa Itsumo Kedaruge episode director)
Sub-character Design: Arisa Fujii (Youjo Senki in-between animation), Maori Yusa (Chiptune) (Deca-Dence special effects)
Prop Design: Shinpei Aoki (Masamune-kun no Revenge)
Art Director: Asuka Komiyama (Cosmo Project) (Otome Game no Hametsu Flag shika Nai Akuyaku Reijou ni Tensei shiteshimatta...)
Assistant Art Director: Satoshi Ookubo (Cosmo Project) (SSSS.Dynazenon background art)
Color Design: Natsumi Hirama (Itai no wa Iya nano de Bougyoryoku ni Kyokufuri Shitai to Omoimasu.)
Director of Photography: Atsushi Satou (Studio Shamrock) (Kenja no Mago)
3D Director: Makoto Endou (Tri-Slash) (Suisei no Gargantia)
Editing: Kentarou Tsubone (Real-T) (BNA)
Sound Effects: Akiko Mutou (Sound Box) (Mugen no Juunin: Immortal)
Sound Production: Jinnan Studio
J-rock band HOWL BE QUIET (Days (TV)) is performing the opening theme "Stain", previewed in the promotional video below.
Mirai Minato (Kimi to Boku no Saigo no Senjou, Aruiwa Sekai ga Hajimaru Seisen) is helming the anime at Silver Link. Deko Akao (Hige wo Soru. Soshite Joshikousei wo Hirou.) is in charge of the series composition, and Yuuki Sawairi (Two Car) is designing the characters.
Yasumura began drawing the manga on the MAGCOMI website in December 2016. Mag Garden published the sixth volume last July.
PV 2
Source: Comic Natalie