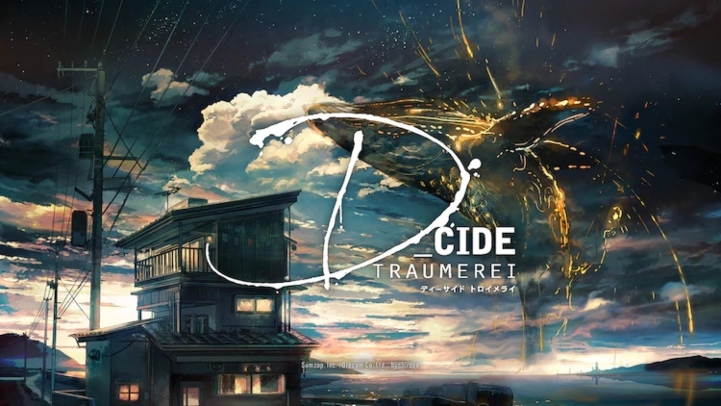 Game developers Bushiroad, Sumzap, and Drecom revealed a new mixed-media project titled D_Cide Traumerei during an event on Tuesday, which includes a smartphone game and a television anime. The event also revealed the main staff and cast members for the anime, which is scheduled to air in July 2021.
Synopsis
The stage is Shibuya.
When Ryuuhei Oda was in elementary school, he admired his kind older brother. Ryuuhei, who witnessed the mysterious death of his brother, is now a cheerful high schooler who doesn't let the lurking nightmare surrounding faze him. One day, while kickboxing, he's bitten by a mysterious creature named Tris and has an unusual dream.
He confronts his twisted desires as rumored "Drops" fly through the streets. What does he see beyond that?
Cast
Ryuuhei Oda: Youhei Azakami (Kuromukuro)
Rena Mouri: Ayasa Itou (Shoujo☆Kageki Revue Starlight)
Eri Ibusaki: Marika Kouno (Isekai wa Smartphone to Tomo ni.)
Aruto Fushibe: Shun Horie (Sarazanmai)
Jessica Clayborn: Aoi Yuuki (Kumo Desu ga, Nani ka?)
Tris: Haruna Momono (D4DJ: First Mix)
Staff
Director: Yoshikazu Kon (Shin Sakura Taisen the Animation assistant director)
Advisor: Shigeru Morikawa (Chrno Crusade director)
Series Composition: Hiroshi Oonogi (Shangri-La)
Original Character Design: BlasTrain
Music: Kouhei Tanaka (Back Arrow)
Sound Director: Toshiki Matsuyama (SSSS.Gridman)
Sound Production: Bit groove promotion
Animation Production Supervision: Hiroaki Matsuura (Argonavis from BanG Dream!)
Studio: SANZIGEN
J-rock band Tokyo Jihen will perform the opening theme "Kemono Jihen" for both the anime and the smartphone game.
The mix-media project's story is written by Tadashi Satomi, the writer of the first two Persona games. Kukka is designing the characters. Sumzap and Drecom are co-developing the smartphone and will also release it in Summer 2021.
Official site: https://dctm-pj.com/
Smartphone game official site: https://dctm.jp/
Official Twitter: @dctm_pj
Source: PR Times