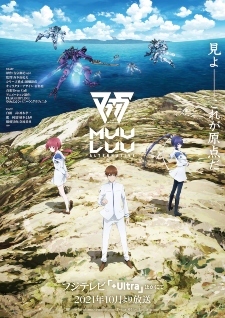 The official website for the television anime adaptation of âge's Muv-Luv Alternative visual novel revealed on Saturday the main staff, cast, a key visual (pictured), and a second promotional video. The anime series is scheduled to air on Fuji TV's +ultra programming block in October 2021.
Cast
Takeru Shirogane: Kamiki Kouichi (Chihayafuru 3)
Sumika Kagami: Tomori Kusunoki (Wonder Egg Priority)
Meiya Mitsurugi: Karin Nanami (Taboo Tattoo)
Staff
Director: Yukio Nishimoto (Ginga Tetsudou Monogatari)
Series Composition: Tatsuhiko Urahata (Gate: Jieitai Kanochi nite, Kaku Tatakaeri)
Character Design: Takuya Tani (Koukaku no Pandora)
Music: Evan Call (Schwarzesmarken)
Studio: Flagship Line, Yumeta Company, Graphinica
âge released the original Muv-Luv visual novel on Windows in February 2003, followed by Muv-Luv Alternative in February 2006. The franchise received manga adaptations, multiple spin-off light novels, and two spin-off anime adaptations.
PV 2
Source: animate Times