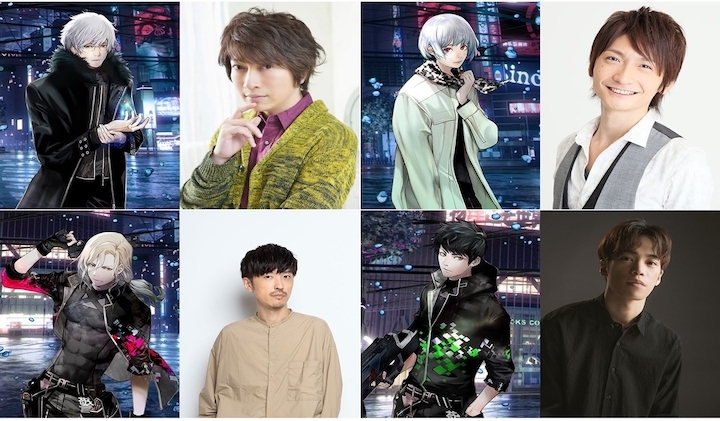 The official website of Night Head 2041, the television anime based on George Iida's 1992 Night Head live-action drama series, revealed the main cast (pictured above) and a second teaser promo on Wednesday. The anime is set to air on Fuji TV's Ultra+ programming block this July.
Cast
Naoto Kirihara: Daisuke Ono (Kimono Jihen)
Naoya Kirihara: Nobunaga Shimazaki (Jujutsu Kaisen)
Takuya Kuroki: Takahiro Sakurai (Psycho-Pass 3: First Inspector)
Yuuya Kuroki: Kensho Ono (JoJo no Kimyou na Bouken Part 5: Ougon no Kaze)
Takamitsu Hirakawa (Revision CG director) is helming the series at 3D animation studio Shirogumi. Original creator George Iida (Night Head Genesis) is handling the series composition and script. Oh! Great (Infini-T Force) is drawing the original character designs.
The original sci-fi television drama aired on Fuji TV from October 1992 to March 1993 and later inspired a manga adaptation that ran between 1996 and 2000. A 24-episode television anime adaptation of the drama series titled Night Head Genesis aired in 2006. You Higuri serialized a manga adaptation based on the anime series between July 2006 and October 2008.
Teaser PV 2
Source: animate Times