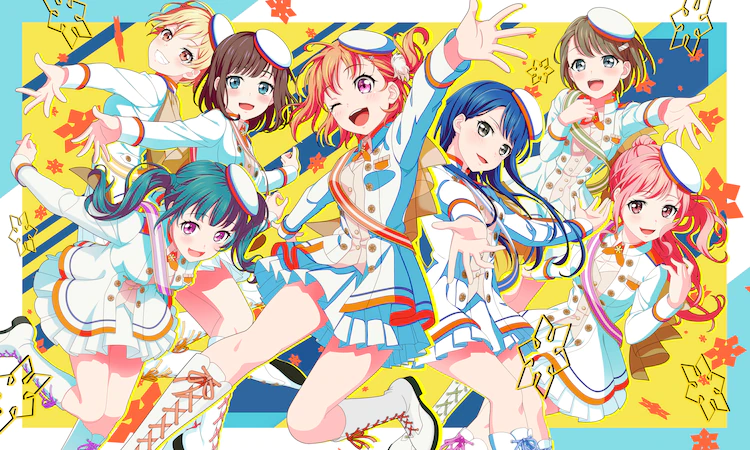 The Puraore! Pride of Orange mixed-media project stage at AnimeJapan 2021 revealed additional cast, character visuals, and a key visual (pictured) for the television anime on Saturday. An official livestream titled "AnimeJapan dake ja mono tarinai yoo Special!" (AnimeJapan alone is not enough Special!) streamed on YouTube following the AnimeJapan stage, revealing cast and visuals for the Kushiro Snow White Ice Hockey Club. Puraore! Pride of Orange premieres this October on Tochigi TV and other stations to be announced. It will stream on AbemaTV.
Cast
Nikkou Dream Monkeys
Shina Yoneyama: Hisako Toujou (Shakunetsu no Takkyuu Musume)
Juri Kikuchi: Ruriko Aoki (The [email protected] Cinderella Girls)
Shino Ukita: Aina Suzuki (Iwa Kakeru!: Sport Climbing Girls)
Runa Hirano: Eriko Matsui (Busou Shoujo Machiavellianism)
Minato Shishiuchi: Shizuku Hoshinoya (WIXOSS Diva(A)Live)
Mona Fujishiro: Kurumi Takase (BEYOOOOONDS idol group)
Kushiro Snow White Ice Hockey Club
Seiko Kuga: Aina Aiba (Shoujo☆Kageki Revue Starlight)
Yuka Iihara: Miku Itou (BanG Dream!)
Sachie Kaibara: Ayasa Gotou (Uma Musume: Pretty Derby Season 2)
Eri Yamanaka: Suzuko Mimori (Yuuki Yuuna wa Yuusha de Aru)
Rio Teruya: Sora Tokui (Love Live! School Idol Project)
Maya Walker: Eri Oozeki (Shingeki no Bahamut: Genesis)
The songs "Hare, Nochi Dreaming!" and "Victory Sunrise" were previewed during the YouTube livestream. Both are performed by cast from the anime.
The main staff and cast were revealed last December. Takefumi Anzai (Hitoribocchi no Marumaru Seikatsu) is directing the anime at C2C. Touko Machida (Lucky☆Star) is in charge of series composition, Kie Tanaka (Hinomaruzumou) is designing the characters, and Youhei Kisara (Azur Lane music producer) is composing the music with MONACA (Wake Up, Girls!).
AnimeJapan dake ja mono tarinai yoo Special!
Source: Comic Natalie