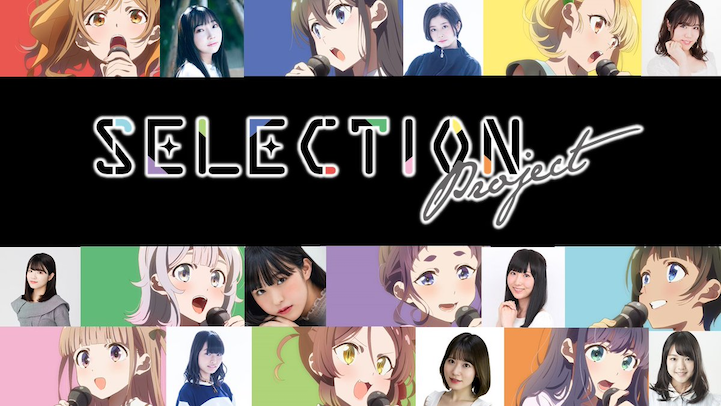 The official website of the television anime based on Kadokawa's multimedia project tilted Selection Project revealed the main cast on Tuesday. The anime series will debut this year.
Cast
Suzune Miyama: Hinaki Yano (Wonder Egg Priority)
Rena Hananoi: Saku Mizuno
Hiromi Hamaguri: Nozomi Nagumo (Kenja no Mago)
Nagisa Imau: Ruri Arai (Saikyou Kamizmode!)
Nodoka Yagi: Hina Youmiya
Ao Yodogawa: Yuka Iwahashi (Re:Stage! Dream Days)
Uta Koizumi: Mizuna Shirakawa
Shiori Yamaga: Miharu Hanai (Cinderella Girls Gekijou 2nd Season)
Mako Toma: Shino Shimoji (Aikatsu on Parade!)
Daisuke Hiramaki (Koisuru Asteroid) is helming the idol anime at Doga Kobo. Yuuya Takahashi (Luck & Logic) is in charge of the series composition and the script. Kanna Hirayama (Kanojo, Okarishimasu) is providing the character designs.
Kadokawa first revealed the multimedia project based on the "Idol x Audition x Reality Show" theme in December 2019. The company announced the television anime the following December.
Source: Moca News