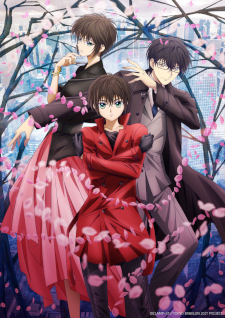 The production committee behind the Tokyo Babylon 2021 television anime announced on Monday that it has cut ties with everyone involved in the production.
The decision was reached alongside CLAMP following an internal investigation triggered by plagiarism accusations. The investigation uncovered potential plagiarism beyond the November costume design incident, and the two sides agreed to restart the project from the ground up.
Tokyo Babylon 2021 was initially slated for an April 2021 release. The current official website and Twitter will close on April 30, and new production staff will be announced at a later date.
The anime will adapt CLAMP's fantasy shoujo manga Tokyo Babylon. CLAMP serialized the manga in the South and Monthly Wings magazines between 1990 and 1993. A sequel manga titled X ran in Monthly Asuka from March 1992 to March 2003.
Madhouse adapted Tokyo Babylon into an original video anime, releasing an episode in October 1992 and March 1994, and produced an anime film for X in 1996. A 24-episode television anime re-adapting the sequel manga aired in Fall 2001.
Source: IT Media