Publisher Kodansha announced on Thursday the winners of its 45th annual manga awards in each of three categories. Winners are listed in bold alongside other nominated works.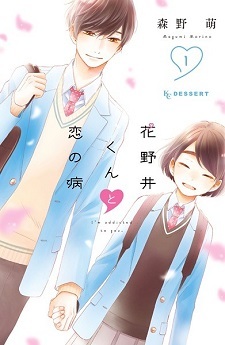 Shounen
Blue Lock by Yuusuke Nomura and Muneyuki Kaneshiro, publishing in Weekly Shounen Magazine
Enen no Shouboutai by Atsushi Ookubo, publishing in Weekly Shounen Magazine
Sousou no Frieren by Tsukasa Abe and Kanehito Yamada, publishing in Shounen Sunday
Tensei shitara Slime Datta Ken by Taiki Kawakami and Fuse, publishing in Shounen Sirius
Shoujo
Hananoi-kun to Koi no Yamai by Megumi Morino, publishing in Dessert
Honey Lemon Soda by Mayu Murata, publishing in Ribon Magazine
Kurosaki-kun no Iinari ni Nante Naranai by Makino, publishing in Bessatsu Friend
Yubisaki to Renren by Suu Morishita, publishing in Dessert
General
Aono-kun ni Sawaritai kara Shinitai by Umi Shiina, publishing in Afternoon
Ase to Sekken by Kintetsu Yamada, publishing in Morning
Futari Solo Camp by Yuudai Debata, publishing in Evening
Hakozume: Koban Joshi no Gyakushuu by Miko Yasu, publishing in Morning
Yuria-sensei no Akai Ito by Kiwa Irie, publishing in Be-Love
The selection committee of the 45th Kodansha Manga Awards is composed of mangaka Tsunami Umino (Nigeru wa Haji daga Yaku ni Tatsu), Etsushi Ogawa (Chuuka Ichiban!), Kouji Kumeta (Sayonara Zetsubou Sensei), Akiko Higashimura (Kuragehime), Norifusa Mita (Investor Z), Waki Yamato (Haikara-san ga Tooru), and Makoto Yukimura (Vinland Saga).